Slip away for a delightful evening at Richter Tavern! As the oldest bar in the Texas Hill Country, Richter Tavern will elevate your experience to a second-floor 1920s industrial-themed bar and restaurant. Enjoy custom cocktails, margaritas, martinis, and ice-cold beer. Honoring the past, Richter's Garage has remained a historic icon through the last century, nestled in the center of the Hill Country Mile that is downtown Boerne, Texas.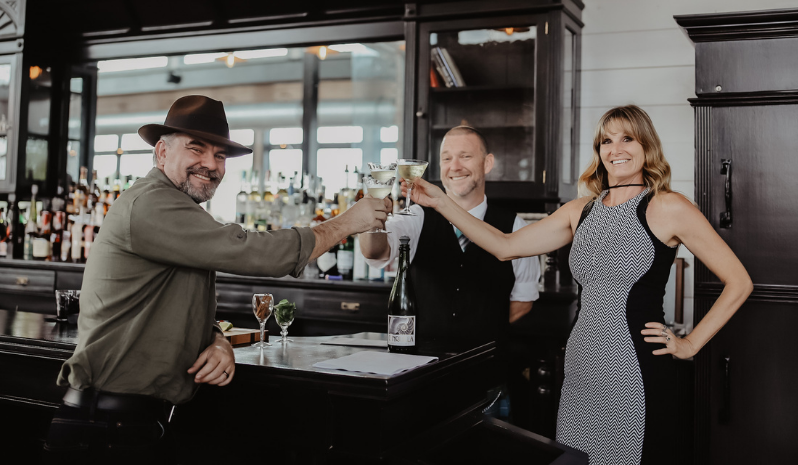 RESTAURANT - BAR - LOUNGE
Happy 1st Birthday to our Famous Cinnamon Rolls!
While it's been one year since we became TikTok famous for our TEXAS SIZED CINAMMON ROLLS, we still have these insanely delicious treats that are made in-house daily at the Richter Bakhaus for only $8
Pick them up in the Bakery or at Cork and Keg!